Sorry for the late update! We were hard at work trying to wrap up Fleet Tracking, which is finally here!
Fleet Tracking Released
Fleet Tracking was the main story of January 2023. A huge effort was put into make Fleet Tracking ready for release, which ended up happening at the very start of February. Fleet Tracking will not only allow railroads to figure out what rolling stock is where, but it also allows railroads to release that rolling stock to other companies so that they can load their own railcars. It also brings an entire subsection that allows governments and companies to lease out their rolling stock to other governments and companies. All of these systems tie into Invoicing system which automatically charges governments and entities for leasing fees, railcar placement fees, and more! Fleet Tracking will prove an invaluable tool both financially and in terms of saving sanity.
Kowloon Heights Completed
One of the largest housing developments in Mesabrook, Kowloon Heights, was completed in southwest Rannoch Ward in Ravenholm City measuring 24 stories tall. Each unit comes with a electrical connection for any powered accessories a resident may have and fully finished kitchens. In addition, every unit comes with an outdoor balcony for breathtaking views of the cityscape. "The completion of Kowloon Heights brings affordable housing to hundreds of residents across the city," said the Ravenholm City Housing Authority. "[We are] thoroughly impressed with the project."
First Duplex in Sol Ward
Ravenholm City's Sol Ward saw continued housing development taken to completion this month. This project, a duplex house, is one of the first of it's kind seen in Mesabrook, which may pave the way for many more of it's kind across the country. When asked about the duplex, the Ravenholm City Housing Authority said "This is the ward's first duplex, and we believe that it will serve as an excellent example of low density multi-family housing."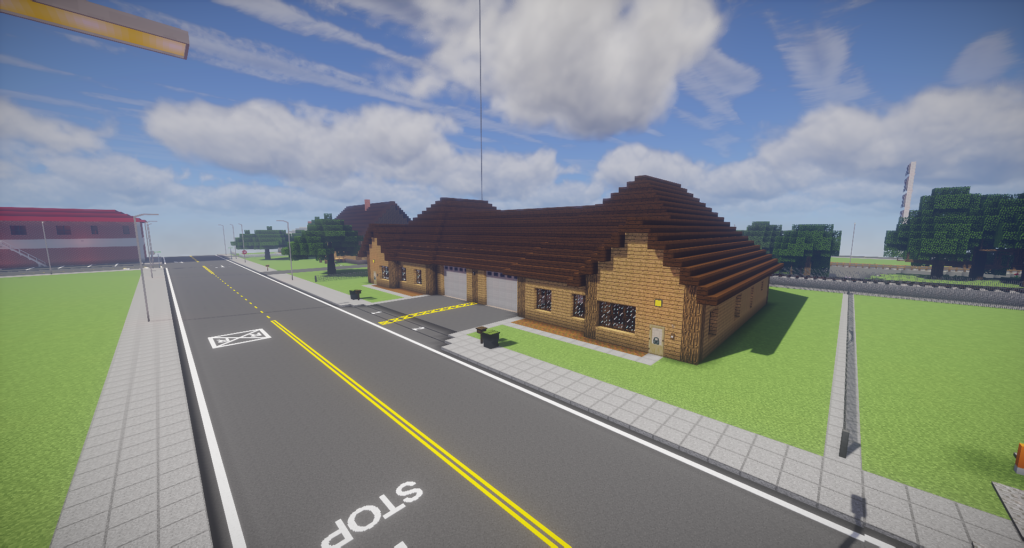 February Tasks
While it is true that Account Interest is the natural task following Fleet Tracking (as seen on our roadmap), a very short and well-deserved development break will be occurring to start the month from MesaSuite. Instead, all of the old Leviathan Rail (now Iron River & Western owned) stock will be returned to Autumn Valley this month. Work on the Yamasaki Tower, located in the Rannoch Ward of Ravenholm City, is expected to finish this month as well. There are a small number of other projects that will be occurring as well before Account Interest begins. The next MesaSuite update is expected to be a quick one, so hopefully we won't be waiting another 5 months!